Finally, a Unified Analytics Platform for Your Modern Data Stack
Seamlessly blend SQL, NoSQL and REST-API data together, without moving it, and visualize the resulting insights in minutes.
The Challenge with Analytics
on Modern Data Stacks
Multiple Databases, Multi-Structured Data. No Single Source Can Tell the Whole Story.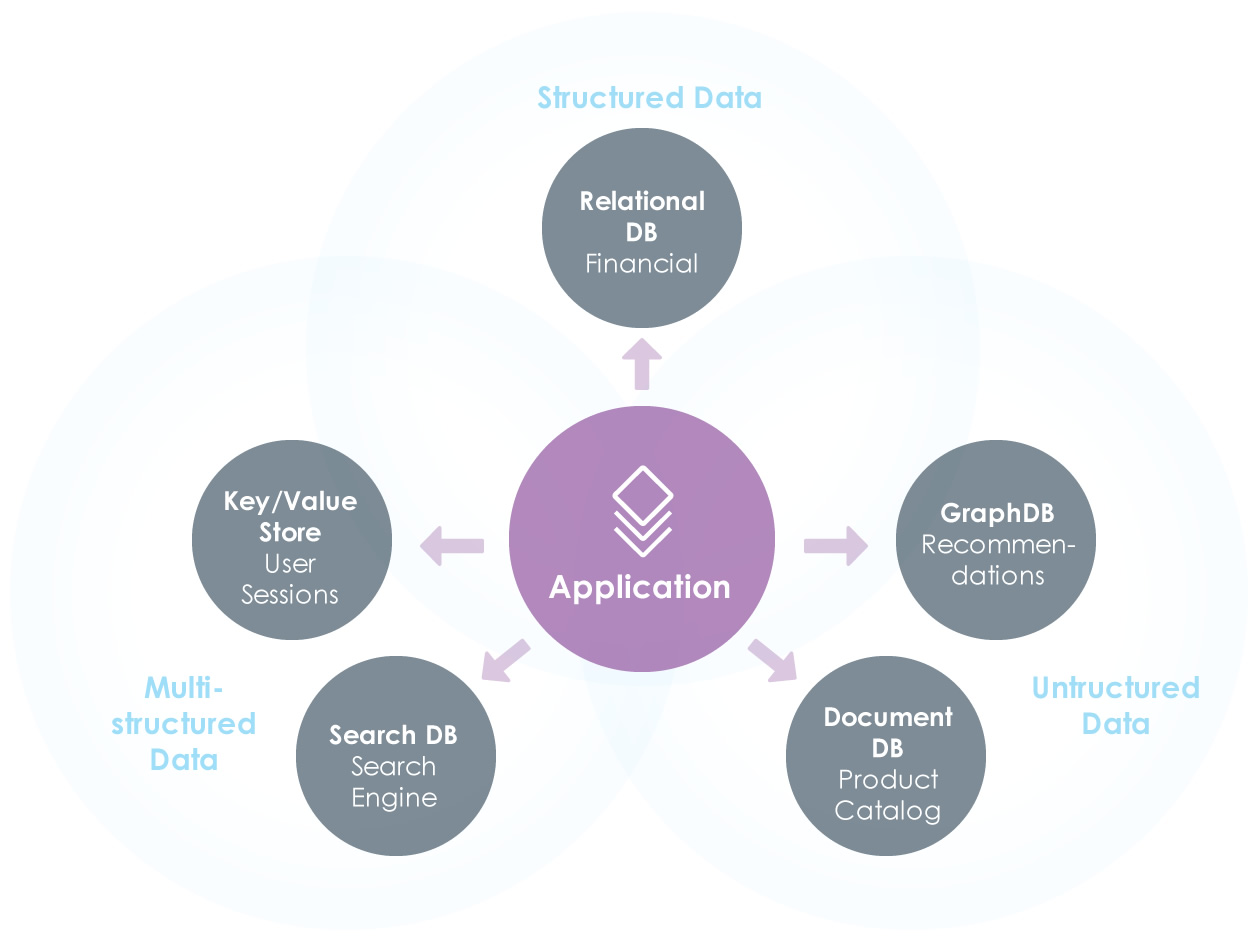 Modern data stacks use multiple database technologies to optimize for different data types.

Modern data is a mix of structured, unstructured and multi-structured data.

No single datasource delivers a complete picture so you must blend data from different sources.
Traditional BI Solutions
Don't Understand Modern Data
...And it costs you time, money and flexibility. You must define schemas, write extract queries, and use ETL to move data into relational tables.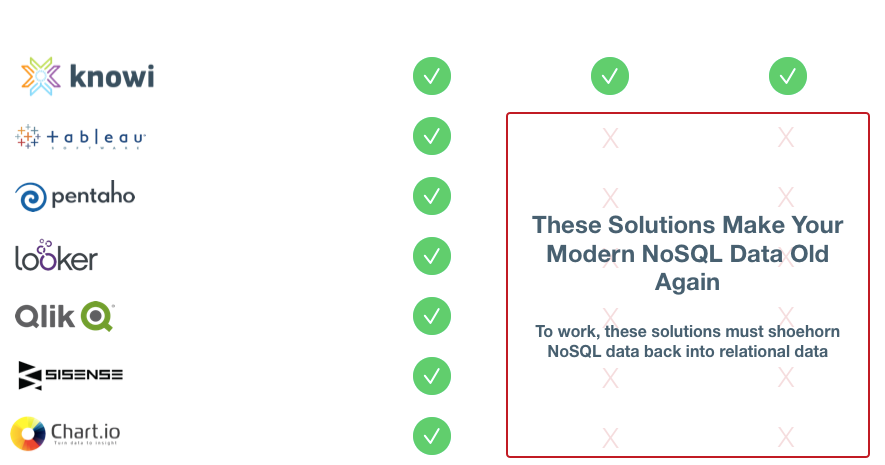 How Knowi Works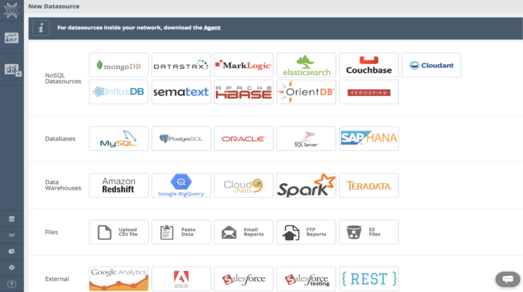 Native Integration to
Your Enterprise Data
We have the broadest native integration to NoSQL datasources along with SQL, REST-API and JSON/CSV. Simply select your datasource and configure the connection. Yes, it is that simple. Your data stays in the source so there no ETL processes to build or ODBC drivers to install.
Before you ask... there are three connection options to meet your security needs. In all cases, your data stays put.
Our cloud to your cloud
SSH Tunnel
Using an agent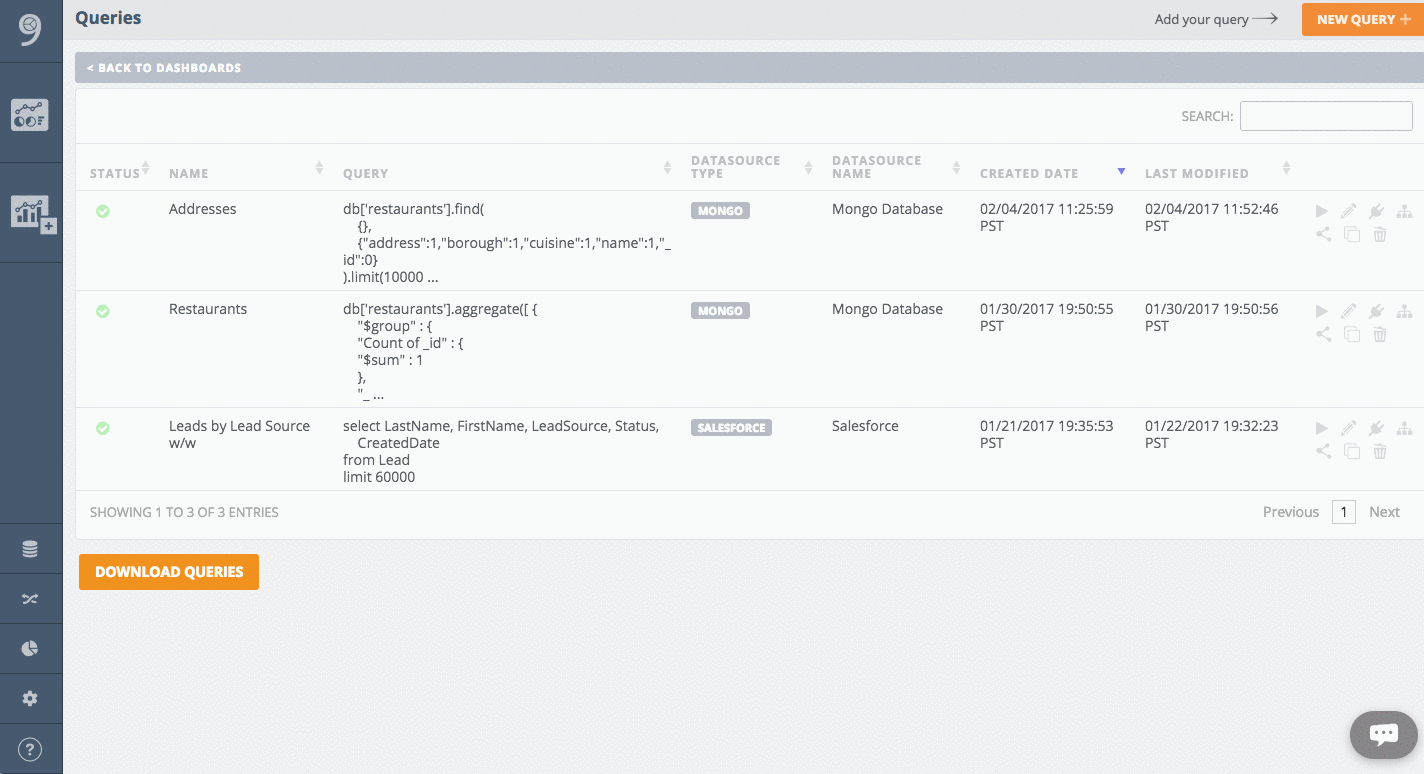 Drag & Drop Query Generation
You have the option to either write the queries directly or use the Query Generator and we do all the work for you. You don't need to know the underlying query language and there are no data models to define or schema definitions required. A list of collections/tables is automatically detected so all you do is choose filters, metrics and dimensions and watch us build your query.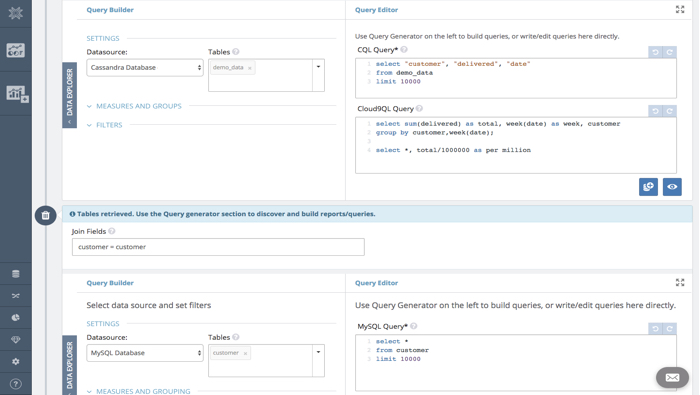 Blend Data from SQL and NoSQL Sources Without Moving It
With one click, create joins across multiple datasources to process, blend and store combined results seamlessly. The only thing you need to know is the join field and we take care of the rest. All join types are supported.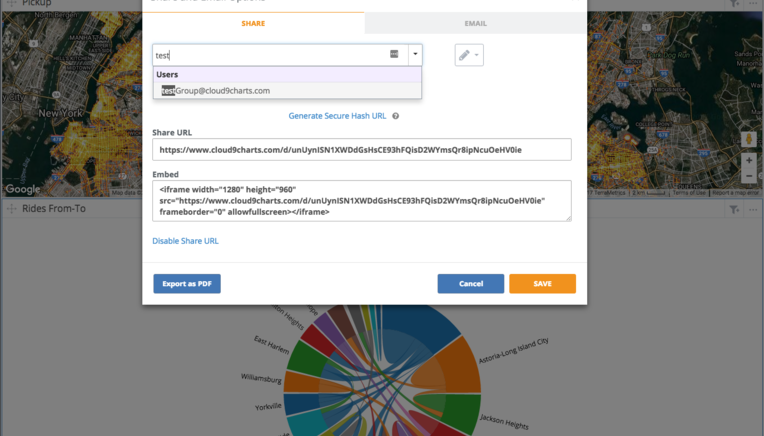 Business-Driven Insights in Minutes
We have over 30 visualizations for business users to customize their dashboards or create new ones from a master without changing the underlying query. Simply run ad-hoc analysis and save the new reports.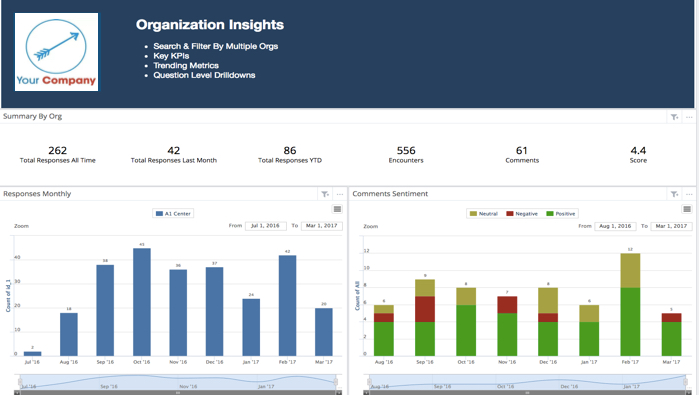 Easily Embed in Your Data Applications
Ensure decisions are data-driven by embedding analytics where your business teams, partners or clients live - in their applications. Users can also share dashboards or email PDF reports to extend analytics reporting enterprise-wide.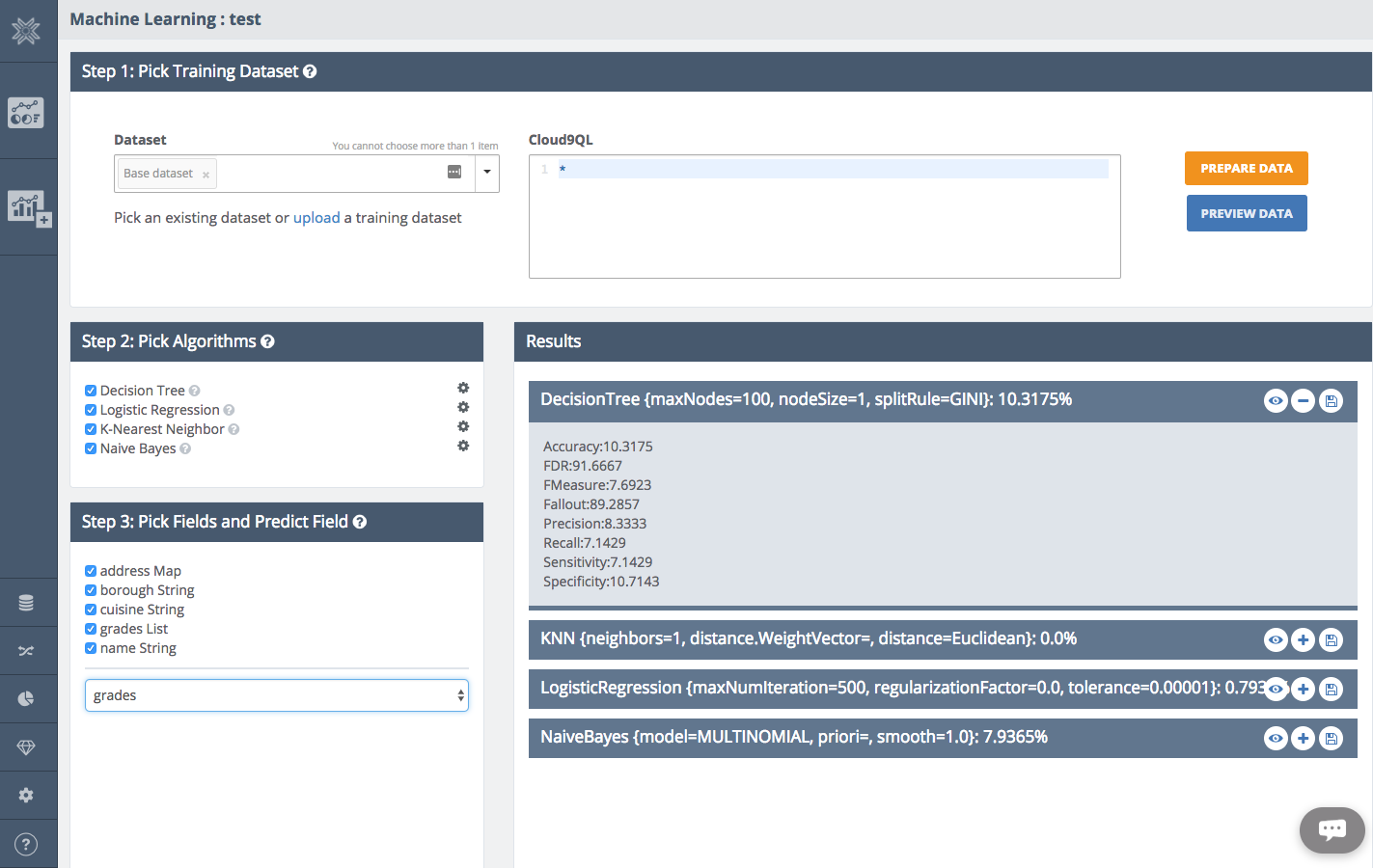 Machine Learning and Trigger Data-Driven Actions
With our advanced analytics, you can integrate machine learning algorithms directly into your data analytics workflows and automatically trigger actions based on resulting calculations. You can integrate your custom algorithms or tap into our library of open source algorithms.
---
Knowi Architecture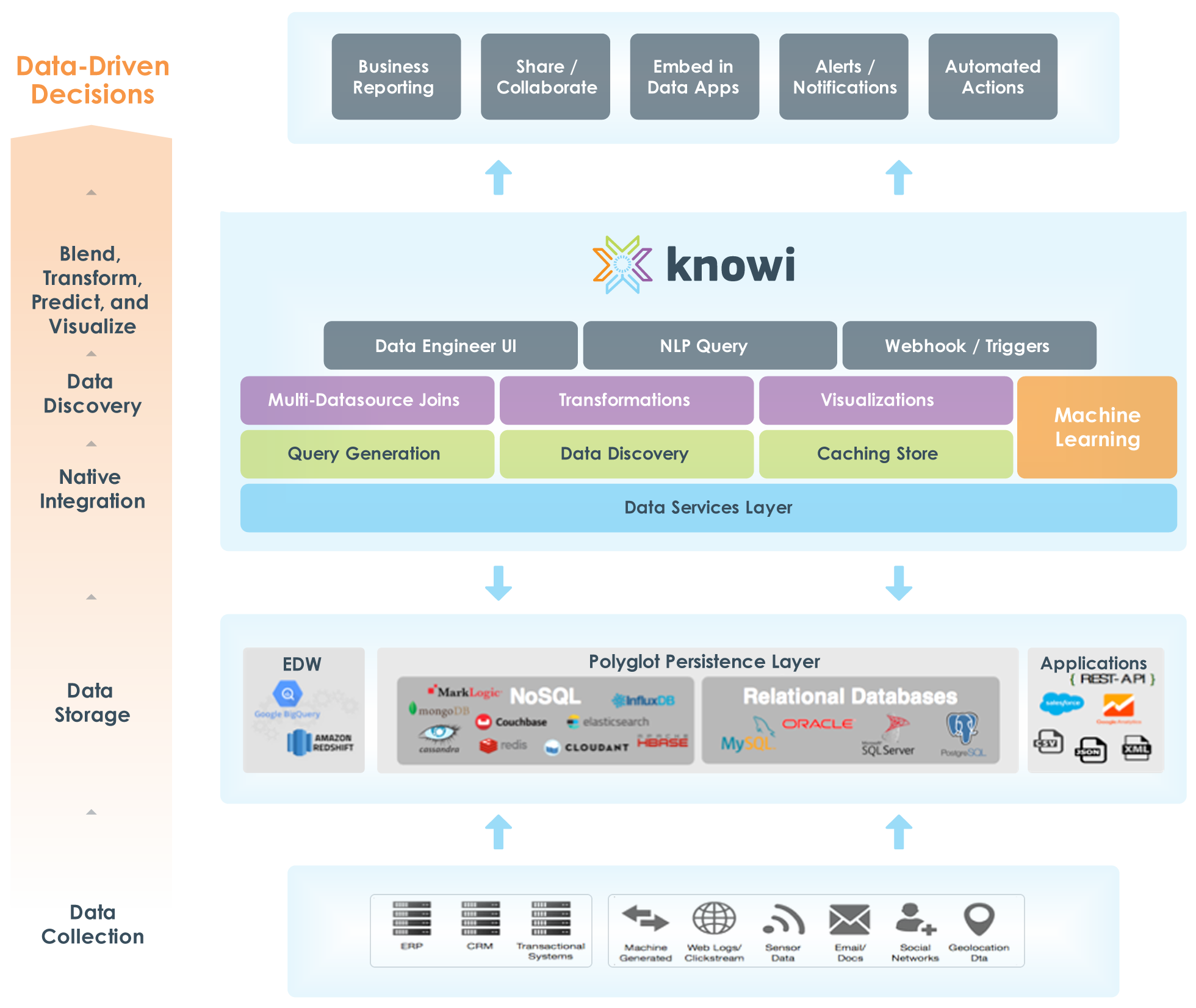 Testimonials
See what they say
Knowi's ability to handle our large volumes of data and let everyone here at Boku to quickly access and share information was critical to becoming a data-driven organization. By using Knowi to leverage our data company-wide, we were able to accelerate a number of strategic goals with our partners.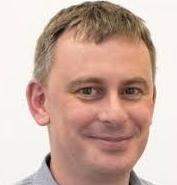 Knowi helped the company in a number of ways to be able to quickly access critical business information. Whether it's for internal purposes or the partners, having very easy to use and quick access to the business data is great.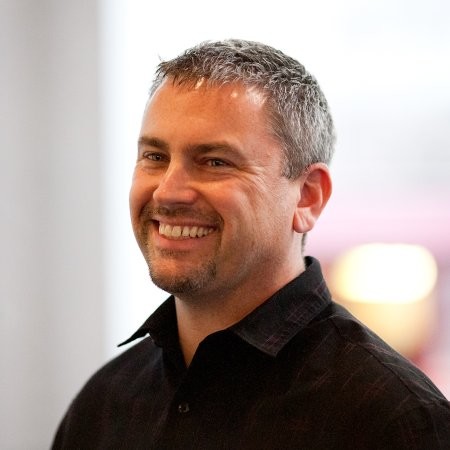 Simon Williams
, CTO
Lemonaid Health
I love the product. The ease of creating reports directly from compose and MongoDB without coding and no need for getting engineers involved is fantastic. Thank you!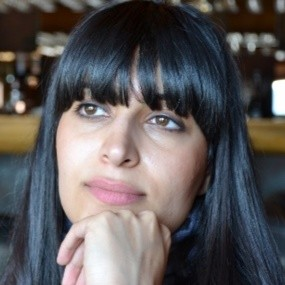 Hoda Mehr
, Co-Founder and CEO
Stockcard.io
Knowi provided the user experience and technical capabilities we were looking for but could not find in other analytics solutions.

Kevin Henderson
, Senior Principal
Sagence
As a strong advocate for data democratization across my company, Knowi has been a fantastic solution to meet our organizational needs. Minimal setup time for proof of concept, flexible sharing tools, and quick knowledgeable customer support have been highlights of my experience thus far.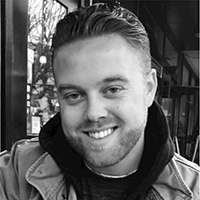 Balin Larson
, Director of Product
Snap! Raise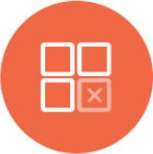 Don't lose your mojo
Contact us to convert your trial account!
Contact Us
Please tell us what you need and we'll get right back!
Something goes wrong
Terms, Conditions and Privacy Policy
IF YOU REGISTER FOR A FREE TRIAL OF THE SERVICE, THE APPLICABLE PROVISIONS OF THIS AGREEMENT ALSO GOVERN YOUR USE OF THOSE SERVICES
Terms of Service
These Terms of Service ("Terms") are between you ("you" or "Customer") and Knowi, Inc. ("Knowi," "we," "us," or "our"). Please read them carefully. They form a contract between you and Knowi that governs your access to and use of the Knowi Services. You may use the Services only if you have the power to form a contract with Knowi and are not barred under any applicable laws from doing so. Your use of or registration for any of the Services will constitute your agreement to be bound by these Terms. If you do not agree to be bound by these Terms, you must not use the Services. If you are using the Services on behalf of an organization, unless that organization has a separate paid contract in effect with us, you are agreeing to these Terms for that organization, and representing to Knowi that you have the authority to bind that organization to these Terms (in which event, "you" and "you" will refer to the organization). If you are using the Services on behalf of an organization that has a separate paid contract in effect with us, the terms of that contract will govern your use of the Services.
These Terms may be modified from time to time. The date of the most recent revisions will appear on this page, so please check back often. Your use of or continued access to the Services after any changes constitutes your acceptance of those changes, whether or not you have reviewed them. If you do not agree to changes to the Terms, you must stop using the Services and cancel your user account.
For ease of reference, these Terms are broken into the following sections:
Definitions

"Account"

means an online account created by you or on your behalf within the Services.

"Administrator"

means a User you identify as having administrative rights including, without limitation, the permission to add licenses, cancel licenses and define the scope of the Services.

"Affiliate"

means, with respect to a party, any entity which directly or indirectly controls, is controlled by, or is under common control with such party (where "control" means ownership or control, directly or indirectly, of more than 50% of the voting interests of the subject entity).

"Content"

means data, text, audio, video, images or other content.

"Documentation"

means written or online user documentation that describe the functionality, operation, and use of the Services, and that Knowi provides or makes generally available to customers of the Services.

"Services"

refers, collectively, to the hosted storage solution we provide for online storage, sharing and processing of Content, the Software, the Website, and Documentation.

"Software"

means the software used, provided or made available by Knowi for use in connection with the Services. Software includes the Knowi Data Connector Software which is that portion of the Software that is installed on Customer's local server, desktop, mobile or other device (for example, mobile apps, desktop apps, and group apps) and enables a User to submit data to Knowi.

"User"

means an individual who accesses the Services and Software.

"Website"

means any websites owned or operated by Knowi, including those located at and www.knowi.com.

Availability of the Services

Services.

We will make the Services available for your use on a non-exclusive basis and in strict compliance with these Terms and all applicable laws. Your use includes allowing Users to transmit, store, share, retrieve, and process Content through the Services solely through an Account registered to you and in accordance with the orders you place with Knowi. In the event that your Users exceed the quantity or User type for which you paid, you agree to pay for your additional Users at Knowi's then-current pricing.

Software Provided for Use with the Services.

Subject to your continued compliance with these Terms, we grant you the nonexclusive, nontransferable, worldwide, personal license to install and use the Knowi Data Connector for the sole purpose of submitting data into Knowi Service.

Support for the Services.

Knowi will provide the level of support you select in your order from those we make available.

Updates to the Services.

We reserve the right, in our sole discretion, to change, update, and enhance the Services at any time including to add functionality or features to, or remove them from, the Services. We may also suspend the Services or stop providing the Services all together.

Free Trials.

If you register on our website or via a Service Order for a Free Trial, we will make the Service available to you under the Free Trial until the earlier of (a) the end of the Free Trial period for which you registered to use the Service, or (b) the start date of any Full Knowi Service subscription ordered by you for such Service, or (c) termination by us in our sole discretion. Additional Free Trial terms and conditions may appear on the Free Trial registration web page. Any such additional terms and conditions are incorporated into this Agreement by reference and are legally binding. We reserve the right, in our absolute discretion, to determine your eligibility for a Free Trial, and, subject to applicable laws, to withdraw or to modify a Free Trial at any time without prior notice and with no liability, to the greatest extent permitted under law. ANY DATA YOU ENTER INTO THE SERVICE, AND ANY CONFIGURATION CHANGES MADE TO THE SERVICE BY OR FOR YOU, DURING YOUR FREE TRIAL WILL BE PERMANENTLY LOST UNLESS YOU PURCHASE A SUBSCRIPTION TO THE SAME SERVICE AS THOSE COVERED BY THE FREE TRIAL OR EXPORT SUCH DATA, BEFORE THE END OF THE FREE TRIAL PERIOD. IF YOUR SUBSCRIPTION DOES NOT INCLUDE FEATURES AVAILABLE IN THE FREE TRIAL, YOU MUST EXPORT YOUR DATA BEFORE THE END OF THE TRIAL PERIOD OR YOUR DATA WILL BE PERMANENTLY LOST. Please review the applicable Documentation for the Service during the Free Trial period so that you become familiar with the functionality and features of the Service before you make your purchase.

Your Responsibilities relating to Use of the Services.

Passwords and Account.

To obtain access to certain Services, you will be required to obtain an Account with Knowi by completing a registration form and designating a user ID and password. Until you apply for and are approved for an Account, your access to the Services will be limited to those areas of the Services, if any, that Knowi makes available to the general public. You agree and represent that all registration information you provide is accurate, complete, and current, and that you will update it promptly when that information changes. Knowi may withdraw Account approval at any time in its sole discretion, with or without cause. You are responsible for safeguarding the confidentiality of your User ID and passwords, and for all activities that take place with your Account. Knowi will not be liable for any loss or damage arising from any unauthorized use of your Account.

Notices from Knowi.

You acknowledge that once you have registered with us, we may send you communications or data regarding the Services using electronic means. These may include, but are not limited to (i) notices about your use of the Services, including any notices concerning violations of use, (ii) updates to the Services, (iii) promotional information and materials regarding Knowi's products and services, and information the law requires us to provide. We give you the opportunity to opt-out of receiving certain of these communications from us by following the opt-out instructions provided in the message. However, even if you opt-out, you understand that we may continue to provide you with required information by e-mail at the address you specified when you signed up for the Services or via access to a website that we identify. Notices we e-mail to you will be deemed given and received when the e-mail is sent. If you don't agree to receive required notices via e-mail, you must stop using the Services. If you provide Knowi with legal notices, you must transmit it to us via email to legal@cloud9charts.com. Any such notice, in either case, must specifically reference that it is a notice given under these Terms.

Notices from You regarding Unauthorized Use.

You agree to notify us promptly in writing when you become aware of any unauthorized use of an Account, the Content or the Services, including if you suspect there has been any loss, theft or other security breach of your password or user ID. If there is an unauthorized use by a third party which obtained access to the Services through you or your Users, whether directly or indirectly, you agree to take all steps necessary to terminate the unauthorized use. You also agree to provide Knowi with any cooperation and assistance related to that unauthorized use which we reasonably request.

Content.

Knowi does not monitor any data transmitted or processed hrough, or stored in, the Services. You agree that you:

are responsible for the accuracy and quality of all Content that is transmitted or processed through, or stored in, your Account;
will ensure that the Content (including its storage and transmission) complies with these Terms, and applicable laws and regulations;
will promptly handle and resolve any notices and claims from a third party claiming that any Content violates that party's rights, including regarding take-down notices pursuant to the Digital Millennium Copyright Act;
will maintain appropriate security, protection and backup copies of the Content, which may include (A) the use of encryption technology to protect the Content from unauthorized access and (B) routine archiving of the Content. Knowi will have no liability of any kind as a result of any deletion, loss, correction, or destruction of Content or damage to or failure to store or encrypt any Content.

Use Restrictions.

You are responsible for Users' compliance with these Terms and for the quality, accuracy and legality of the Content. You will not, and will ensure that your Users do not

use the Services in any manner or for any purpose other than as expressly permitted by these Terms including, without limitation, allowing Power Users to use the logins of your Business Partner Users;
sell, rent, resell, lease, or sublicense the Services to any third party;
modify, tamper with or otherwise create derivative works of the Services;
reverse engineer, disassemble or decompile the Services, or attempt to derive source code from the Services;
remove, obscure or alter any proprietary right notice related to the Services;
use the Services to send unsolicited or unauthorized junk mail, spam, chain letters, pyramid schemes or any other form of duplicative or unsolicited messages;
store or transmit Content: (A) containing unlawful, defamatory, threatening, pornographic, abusive, or libelous material, (B) containing any material that encourages conduct that could constitute a criminal offense, or (C) that violates the intellectual property rights or rights to the publicity or privacy of others;
use the Services to store or transmit viruses, worms, time bombs, Trojan horses or other harmful or malicious code, files, scripts, agents or programs;
interfere with or disrupt servers or networks connected to the Services or the access by other Knowi client to the servers or networks, or violate the regulations, policies or procedures of those networks;
access or attempt to access Knowi's other accounts, computer systems or networks not covered by these Terms, through password mining or any other means; or
access or use the Services in a way intended to avoid incurring fees, exceeding usage limits and the like.

Third Party Services and Content.

All transactions using the Services are between the transacting parties only. The Services may contain features and functionalities linking or providing you with certain functionality and access to third party content, including Web sites, directories, servers, networks, systems, information and databases, applications, software, programs, products or services, and the Internet as a whole. You acknowledge that Knowi is not responsible for such content or services. We may also provide some content to you as part of the Services. However, Knowi is neither an agent of any transacting party nor a direct party in any such transaction. Any of those activities, and any terms associated with those activities, are solely between you and the applicable third-party. Similarly, we are not responsible for any third party content you access with the Services, and you irrevocably waive any claim against Knowi with respect to such sites and third-party content. Knowi has no liability, obligation or responsibility for any such correspondence, purchase or promotion between Customer and any such third-party. You are solely responsible for making whatever investigation you feel is necessary or appropriate before proceeding with any transaction with any of these third parties and your dealings with any third party related to the Services, whether online or offline, including the delivery of and payment for goods and services. In the event you have any problems resulting from your use of a third party service, or suffer data loss or other losses as a result of problems with any of your other service providers or any third-party services, we are not responsible unless the problem was the direct result of our breaches.

Fees and Payment

Fees.

You agree to pay, using a valid credit card (or other form of payment which we may accept from time to time), the charges and fees (such as recurring monthly or annual fees) set forth in Schedule A, Taxes (as defined below), and other charges and fees incurred in order to access the Services. You will pay Fees in the currency we quoted for your account (and we reserve the right to change the quoted currency at any time). We will automatically charge your credit card or other account at the start of the billing period and at the start of each renewal period. Except as specifically set forth in this section, all Services are prepaid for the period selected (monthly, annually or otherwise) and are non-refundable. This includes accounts that are renewed.

Fees for Upgrade.

If you upgrade or expand consumption of the Services , additional fees may be due at Knowi's then-current pricing. If additional fees are due, those fees will be immediately charged to your credit card or other account and will apply for the entire month in which the Services Upgrade occurred. If you have paid for an annual period, Services Upgrades will be coterminous with the affected Services period.

Fee Increases.

We will notify you in advance, either through a posting on this Website or by email to the address you have most recently provided to us, if we increase Fees or institute new charges or fees. Any increase in Fees will take effect at the beginning of the next renewal subscription term for the Services. For example, if you pay monthly, your use of the Services will be charged at the new price when Services are renewed in the month that follows the notice. If you don't agree to these changes, you must cancel and stop using the Services.

Invoicing and Payment Terms.

You agree to keep all information in your billing account current. You may change your payment method or modify your billing account information at any time by using the means provided on the Website. Your notice to us will not affect charges we submit to your billing account before we reasonably could act on your request. In the event that we invoice you, then all fees will be due and payable upon receipt. We reserve the right to charge, and you agree to pay, a late fee on past due amounts. The late fee will be equal to the lesser of 1.5% of the unpaid amount each month or the maximum amount allowed by applicable law. We may use a third party to collect past due amounts. You must pay for all reasonable costs we incur to collect any past due amounts, including reasonable attorneys' fees and other legal fees and costs. In addition, we may suspend your access to the Services, or cancel the Services, if your account is past due.

Taxes.

Fees are exclusive of Taxes and you will pay or reimburse Knowi for all Taxes arising out of these Terms, whether assessed at the time of your purchase or are thereafter determined to have been due. For purposes of these Terms, "Taxes" means any sales, use and other taxes (other than taxes on Knowi's income), export and import fees, customs duties and similar charges applicable to the transactions contemplated by these Terms that are imposed by any government or other authority. You agree to promptly provide Knowi with legally sufficient tax exemption certificates for each taxing jurisdiction for which you claim exemption.

Cancellation of Services

To cancel the Services, you must provide us with at least 30 days' notice and follow the process we specify on the Website. If you cancel, the Services will end at the end of your current Services period following the 30 days' notice. If you fail to cancel as required, we will automatically renew the Service for the same term and will charge your payment information on file with us commencing on the first day of the renewal term.

Confidentiality

Description of Confidential Information.

In connection with each party's rights and obligations under these Terms, each party (as the "disclosing party") may disclose to the other party (as the "recipient") certain of its confidential or proprietary information ("Confidential Information"). In the case of Knowi, the Services, these Terms and any other proprietary or confidential information we provide to you constitute Knowi Confidential Information. In the case of Customer, Content provided to Knowi by Customer constitutes Customer Confidential Information.

Protection of Confidential Information.

Each party as recipient agrees: (i) to exercise at least the same degree of care to safeguard Confidential Information of the disclosing party as the recipient exercises to safeguard the confidentiality of its own confidential information, but not less than reasonable care; (ii) to use the disclosing party's Confidential Information only in connection with exercising its rights and performing its obligations under these Terms; and (iii) to not disclose or disseminate the disclosing party's Confidential Information to any third party and that the only employees and contractors who will have access to the disclosing party's Confidential Information will be those with a need to know who have agreed to abide by the obligations set forth in this Section pursuant to a written confidentiality agreement.

Protection of Content.

We agree to maintain appropriate administrative, physical, and technical safeguards to protect the security, confidentiality, and integrity of the Content. The third party data center providers utilized by Knowi in the provision of the Services will maintain at a minimum SSAE 16 audit certification or its equivalent. Except as requested by you in connection with customer support, we will not (i) modify Content, (ii) disclose Content except pursuant to the requirements of a governmental agency, by operation of law, to investigate occurrences that may involve violations of system or network security, or as you expressly permit in writing, or (iii) access Content except to provide the Services or to address other service or technical problems.

>Exceptions to Confidentiality.

Information will not be deemed Confidential Information of either of us under these Terms if such information: (i) is or becomes rightfully known to the recipient without any obligation of confidentiality or breach of these Terms; (ii) becomes publicly known or otherwise ceases to be secret or confidential, except through a breach of these Terms by the recipient of such Confidential Information; or (iii) is independently developed by the recipient of such Confidential Information without breach of these Terms. Confidential Information will remain the property of the disclosing party.

Ownership

Ownership by Customer.

As between Customer and Knowi, Customer or its licensors own all right, title and interest in and to the Content. Customer hereby grants Knowi the right to transmit, use, modify, adapt, reproduce, display or disclose the Content solely (i) to provide the Services to Customer or any User, (ii) to comply with any request of a governmental or regulatory body (including subpoenas or court orders) or as otherwise required by law, (iii) for statistical use (provided that such data is not personally identifiable), and (iii) as necessary to monitor and improve the Services. Customer represents and warrants that Customer has all rights in the Content necessary to grant these rights and use the Services, and that the transmission, storage, retrieval, and processing of the Content do not violate any law or these Terms.

Ownership by Knowi.

As between Knowi and Customer, Knowi or its licensors own and reserve all right, title and interest in and to the Services and all hardware, software and other items used to provide the Services. No title to or ownership of any proprietary rights related to the Services is transferred to Customer or any User pursuant to these Terms or any transaction contemplated by these Terms. Knowi reserves all rights not explicitly granted to Customer. Knowi is free to use any comments, suggestions, recommendations, and other feedback you provide with respect to the Services for any purpose, without obligation.

No Warranty

KNOWI PROVIDES THE SERVICES "AS IS," "WITH ALL FAULTS," AND "AS AVAILABLE." TO THE MAXIMUM EXTENT PERMITTED BY APPLICABLE LAW, KNOWI MAKES NO REPRESENTATIONS OR WARRANTIES OF ANY KIND, WHETHER EXPRESS, IMPLIED, STATUTORY OR OTHERWISE. KNOWI SPECIFICALLY DISCLAIMS, WITHOUT LIMITATION, ANY WARRANTY THAT THE SERVICES WILL BE UNINTERRUPTED, ERROR-FREE OR FREE OF HARMFUL COMPONENTS, THAT THE CONTENT WILL BE SECURE OR NOT OTHERWISE LOST OR DAMAGED, OR ANY IMPLIED WARRANTY OF MERCHANTABILITY, SATISFACTORY QUALITY, FITNESS FOR A PARTICULAR PURPOSE, OR NON-INFRINGEMENT, AND ANY WARRANTY ARISING OUT OF ANY COURSE OF PERFORMANCE, COURSE OF DEALING OR USAGE OF TRADE. SOME JURISDICTIONS DO NOT ALLOW THE FOREGOING EXCLUSIONS. IN SUCH AN EVENT SUCH EXCLUSION WILL NOT APPLY SOLELY TO THE EXTENT PROHIBITED BY APPLICABLE LAW.

Indemnification

To the maximum extent permitted by applicable law, you agree to defend, indemnify, and hold harmless Knowi, its officers, directors, employees, and agents, against any cost, loss, damage, or other liability arising from any third party demand or claim that any Content provided by you, or your use of the Services, in breach of these Terms: (a) infringes a registered patent, registered trademark, or copyright of a third party, or misappropriates a trade secret (to the extent that such misappropriation is not the result of Knowi's actions) or (b) violates applicable law or these Terms. Knowi will provide you with notification of any such claim or demand that is subject to your indemnification obligation.

Limitation of Liability

TO THE FULLEST EXTENT PERMITTED BY APPLICABLE LAW, IN NO EVENT (a) WILL THE LIABILITY OF KNOWI, ITS AFFILIATES, OFFICERS, EMPLOYEES, OR AGENTS FOR ANY AND ALL CLAIMS RELATING TO THE SERVICES EXCEED THE GREATER OF $100.00 OR THE TOTAL AMOUNT OF FEES THAT YOU PAID US DURING THE PREVIOUS THREE MONTH PERIOD AND (b) WILL KNOWI, ITS AFFILIATES, OFFICERS, EMPLOYEES, OR AGENTS BE LIABLE FOR ANY INDIRECT, INCIDENTAL, SPECIAL, PUNITIVE, COVER OR CONSEQUENTIAL DAMAGES (INCLUDING, WITHOUT LIMITATION, DAMAGES FOR LOST PROFITS, REVENUE, GOODWILL, USE OR CONTENT) HOWEVER CAUSED, UNDER ANY THEORY OF LIABILITY, INCLUDING, WITHOUT LIMITATION, CONTRACT, TORT, WARRANTY, NEGLIGENCE OR OTHERWISE, EVEN IF KNOWI HAS BEEN ADVISED AS TO THE POSSIBILITY OF SUCH DAMAGES. SOME STATES DO NOT ALLOW THE LIMITATION OR EXCLUSION OF LIABILITY FOR INCIDENTAL OR CONSEQUENTIAL DAMAGES, SO THE ABOVE EXCLUSIONS OR LIMITATIONS MAY NOT APPLY TO YOU. YOU MAY ALSO HAVE OTHER RIGHTS THAT VARY FROM STATE TO STATE.

Suspension and Termination of your Use of the Services

General.

Knowi reserves the right to temporarily suspend or terminate your access to the Services at any time in Knowi's sole discretion, with or without cause, and with or without notice, without incurring liability of any kind. For example, we may suspend or terminate your access to or use of the Services for: (i) the actual or suspected violation of these Terms; (ii) the use of the Services in a manner that may cause Knowi to have legal liability or disrupt others' use of the Services; (iii) the suspicion or detection of any malicious code, virus or other harmful code in your Account; (iv) downtime, whether scheduled or recurring; (e) your use of excessive storage capacity or bandwidth; or (v) unplanned technical problems and outages. If, in our determination, the suspension might be indefinite or we have elected to terminate your access to the Services, we will use commercially reasonable efforts to notify you through the Services. You acknowledge that if your access to the Services is suspended or terminated, you may no longer have access to the Content that is stored with the Services.

Termination for Lack of Activity.

In addition to our other rights of termination, if your Account is not currently subject to a paid subscription plan with us, we may terminate your Account if: (i) you do not engage in any activity in the Account within 30 days after registering for the Services, or (ii) you do not engage in any activity in an Account for 120 consecutive days. In the event of such termination, any of your Content may be lost.

Post-Termination Obligations.

Upon termination of these Terms for any reason, all of your rights to use or access the Services will cease. You agree, within five days of such termination, to destroy all copies of the Software, the Documentation, and any Confidential Information of Knowi, including any Documentation in written or electronic form and any Software stored on your servers or other systems. In addition, if requested by Knowi, you will promptly provide to Knowi a written certification signed by an authorized representative certifying that all copies of the Software and any written or electronic documentation and Confidential Information of Knowi have been destroyed. For 30 days following the expiration of the Termination of these Terms or the applicable subscription term for which you have paid, and subject to your prior written request, we will grant you with limited access to the Services solely for purposes of your retrieval of the Content. After that 30-day period, Knowi has no further obligation to maintain the Content and will delete the Content unless legally prohibited.

Survival.

The terms of any sections that by their nature are intended to extend beyond termination will survive termination of these Terms for any reason.

General Provisions

Governing Law.

These Terms will be construed and enforced in all respects in accordance with the laws of the State of California, without reference to its choice of law rules. Any dispute between the parties will be brought in a court in Alameda County and each party irrevocably waives any claim that such court does not have personal jurisdiction over the party. All use of the Services is expressly governed by any applicable export and import laws, and Customer must comply with all such laws. Claims arising out or related to these terms must be filed within one year of the date on which the claim arose unless local law requires a longer time to file claims. If a claim is not filed accordingly, then it is permanently barred.

Government Users.

If you are a U.S. government entity, you acknowledge that any Software and Documentation are provided as "Commercial Items" as defined at 48 C.F.R. 2.101, and are being licensed to U.S. government end users as commercial computer software subject to the restricted rights described in 48 C.F.R. 2.101 and 12.212.

Independent Contractors; Third Party Beneficiaries.

You and we are independent contractors, and nothing in these Terms creates a partnership, employment relationship or agency. There are no third-party beneficiaries of these Terms. Knowi may subcontract portions of the Services provided that Knowi shall remain responsible for all such obligations under these Terms.

Waiver.

Our failure to enforce any of these Terms will not be considered a waiver of the right to enforce them. Our rights under these Terms will survive any termination.

Assignment.

You may not assign these Terms or your rights and obligations under them, in whole or in part, to any third party without our prior written consent, and any attempt by you to do so will be invalid.

Severability.

Should any part of these Terms be held invalid or unenforceable, that portion will be construed consistent with applicable law and the remaining portions will remain in full force and effect.

Force Majeure.

Neither party will be liable to the other for any delay or failure to perform its obligations under these Terms (excluding payment obligations) if the delay or failure arises from any cause or causes beyond that party's reasonable control.

Public Announcement.

Knowi reserves the right to release a press announcement regarding the parties' relationship, and to include Customer's name on Knowi's customer lists on Knowi's web site and in any other marketing materials.

Entire Agreement and Changes.

These Terms, including fees for Services on the Website, constitutes the entire agreement, and supersedes any and all prior agreements, between the parties with regard to the subject matter hereof. Knowi reserves the right to modify or replace these Terms at any time in its sole discretion. Knowi will indicate at the top of these Terms the date these Terms were last updated. Any changes will be effective upon posting the revised version of these Terms on the Services (or such later effective date as may be indicated at the top of the revised Terms). Customer's continued access or use of any portion of the Services constitutes Customer's acceptance of such changes. If Customer doesn't agree to any of the changes, Customer must cancel and stop using the Services.

Privacy.

In order to operate and provide the Services, Knowi collect certain information about Customer. As part of the Services, Knowi may also automatically upload information about Customer's computer or other device, Customer's use of the Services, and the Services performance. Knowi will use and protect that information as described in the privacy policy located on the Website ("Privacy Policy"). Customer further acknowledges and agrees that Knowi may access or disclose information about Customer, including the content of Customer communications, in order to: (i) comply with the law or respond to lawful requests or legal process; (ii) protect the rights or property of Knowi or Knowi's customers, including the enforcement of Knowi's agreements or policies governing Customer's use of the Services; or (iii) act on a good faith belief that such access or disclosure is necessary to protect the personal safety of Knowi employees, customers, or the public.

DMCA.

We respect the intellectual property of others, and reserve the right to delete or disable Content that appears to violate these terms or applicable law. The Digital Millennium Copyright Act of 1998 (the "DMCA") provides recourse for copyright owners who believe that material appearing on the Internet infringes their rights under U.S. copyright law. If you believe in good faith that Content infringes your copyright, you (or your agent) may send us a notice requesting that the Content be removed or access to it blocked. Federal law requires that your notification include the following information: (i) a physical or electronic signature of a person authorized to act on behalf of the owner of an exclusive right that is allegedly infringed; (ii) identification of the copyrighted work claimed to have been infringed or, if multiple copyrighted works at a single online site are covered by a single notification, a representative list of such works at that site; (iii) identification of the material that is claimed to be infringing or to be the subject of infringing activity and that is to be removed or access to which is to be disabled and information reasonably sufficient to permit us to locate the material; (iv) information reasonably sufficient to permit us to contact you, such as an address, telephone number, and, if available, an electronic mail; (v) a statement that you have a good faith belief that use of the material in the manner complained of is not authorized by the copyright owner, its agent, or the law; and (vi) a statement that the information in the notification is accurate, and under penalty of perjury, that you are authorized to act on behalf of the owner of an exclusive right that is allegedly infringed.
The notification must be sent to legal@cloud9charts.com
We provide the above contact information for purposes of the DMCA only and reserve the right to respond only to correspondence that is relevant to this purpose.
What information do we collect?
We collect information from you when you register on our site, place an order, subscribe to our newsletter or fill out a form. When ordering or registering on our site, as appropriate, you may be asked to enter your name, e-mail address or credit card information. You may, however, visit our site anonymously.
What do we use your information for?
Any of the information we collect from you may be used to personalize your experience, to improve our service offerings or to improve customer service, or to process transactions or to send periodic emails if indicated as such or transactional emails pertaining your order.
Your information, whether public or private, will not be sold, exchanged, transferred, or given to any other company for any reason whatsoever, without your consent, other than for the express purpose of delivering the purchased product or service requested.
How do we protect your information?
We implement a variety of security measures to maintain the safety of your personal information when you place an order or enter, submit, or access your personal information. We offer the use of a secure server. All supplied data and sensitive/credit information is transmitted via Secure Socket Layer (SSL) technology and then encrypted into our Payment gateway providers database only to be accessible by those authorized with special access rights to such systems, and are required to keep the information confidential.

After a transaction, your credit card information will not be stored on our servers.
Do we use cookies?
Yes (Cookies are small files that a site or its service provider transfers to your computers hard drive through your Web browser (if you allow) that enables the sites or service providers systems to recognize your browser and capture and remember certain information

We use cookies to understand and save your preferences for future visits and compile aggregate data about site traffic and site interaction so that we can offer better site experiences and tools in the future.
Do we disclose any information to outside parties?
We do not sell, trade, or otherwise transfer to outside parties your personally identifiable information. This does not include trusted third parties who assist us in operating our website, conducting our business, or servicing you, so long as those parties agree to keep this information confidential. We may also release your information when we believe release is appropriate to comply with the law, enforce our site policies, or protect ours or others rights, property, or safety. However, non-personally identifiable visitor information may be provided to other parties for marketing, advertising, or other uses.
California Online Privacy Protection Act Compliance
Because we value your privacy we have taken the necessary precautions to be in compliance with the California Online Privacy Protection Act. We therefore will not distribute your personal information to outside parties without your consent.
Childrens Online Privacy Protection Act Compliance
We are in compliance with the requirements of COPPA (Childrens Online Privacy Protection Act), we do not collect any information from anyone under 13 years of age. Our website, products and services are all directed to people who are at least 13 years old or older.
Online Privacy Policy Only
This online privacy policy applies only to information collected through our website and not to information collected offline.
Terms and Conditions
Please also visit our Terms and Conditions section establishing the use, disclaimers, and limitations of liability governing the use of our website
Your Consent
By using our site, you consent to our websites privacy policy.
Changes to our Privacy Policy
If we decide to change our privacy policy, we will post those changes on this page.
Contacting Us
If there are any questions regarding this privacy policy you may contact us by emailing us at support@knowi.com