Knowi DaaS
Empowers Anyone with Self-Service Analytics

Direct Access to Any Data, Anywhere
Today's enterprise data stacks are a mix of diverse data sources that are constantly evolving. Knowi natively integrates to a wide range of these sources including SQL, NoSQL, APIs, and files, to provide data engineers and data scientists secure access to any data instantly

Dynamic Data Blending
With storage optimized for specific data types and use cases, data is rarely sourced from a single database anymore. Knowi allows users to blend data across multiple sources, on the fly, including munging structured and unstructured data.

Securely Curated Datasets
While you want data access to be flexible, it also must be secure and governed to ensure people are accessing the right data. Knowi includes a number of enterprise-level data security features that enable admins to govern access and curate datasets.

Self-Service
With a Data-as-a-Service solution, Data engineers create virtual datasets by querying and blending data from source systems to create the widest possible dataset. These virtual datasets are exposed to the business users, data scientist, or downstream systems via an API. Users can start slicing and dicing the data using their favorite BI or Data Science tools.
Data as a Service Platform Features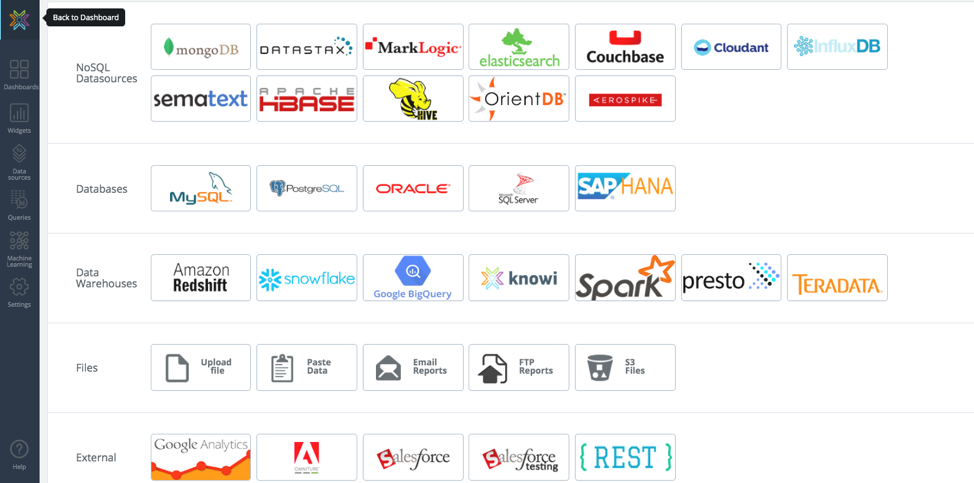 Rapidly Create the Widest Possible Datasets
In the past, to create wide datasets meant weeks of work to build schemas, flatten arrays, and move data into a common relational structure. Welcome to the Knowi way. With support for the broadest number of NoSQL and SQL data stores available and other sources like REST-APIs or files, Knowi lets you combine multi-structured data without the need to move or manipulate your raw data regardless of source or structure.
Create Aggregations or Derived New Data on the Fly
It's hard to create the perfect dataset with the right aggregations and the right calculated fields to meet the needs of multiple users and use cases. Most other BI solutions require you to either use a separate data prep tool and store the aggregations in the database. Knowi's powerful Cloud9QL, a proprietary SQL-like syntax, enables data engineers to aggregate, manipulate, and calculate new data directly within the Knowi platform eliminating the need for additional data prep tools.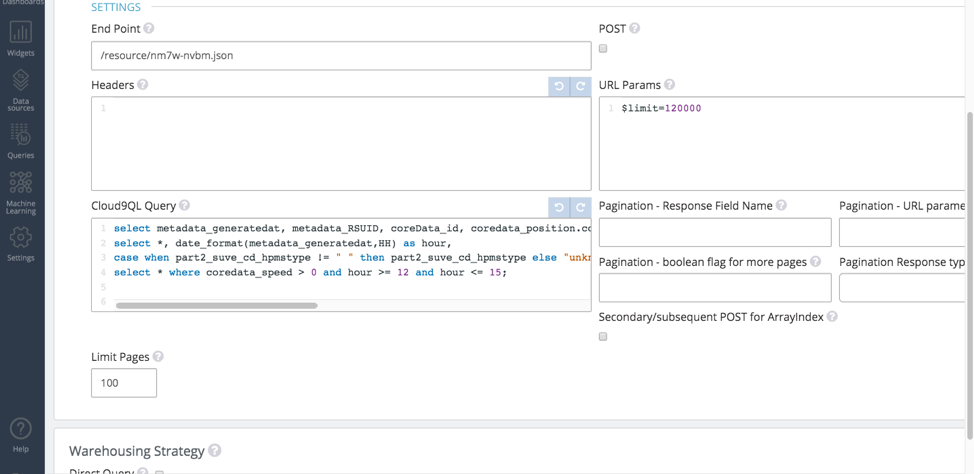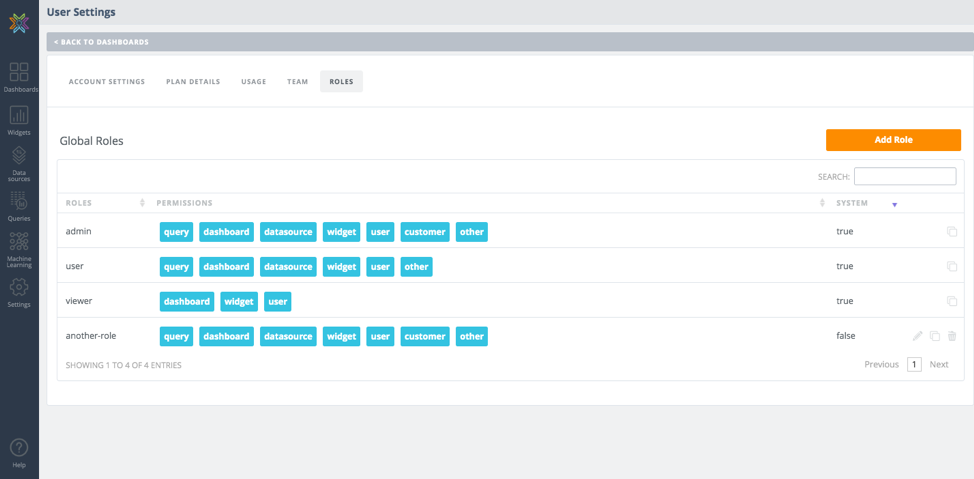 Fine-grained Data Security
You want to provide data access for all but it can't be a free-for-all. You need to be able to govern access and ensure sensitive data is only exposed to authorized users. Knowi provides multiple levels of data security including role-based access controls at the dashboard, visualization, or field-level.
Share Data Your Way
The benefits of data are realized when it can be shared in a way that meets the needs of everyone. With Knowi, you have multiple options to share data from exposing it via a REST-API to scheduling publication to individuals or groups or ad-hoc download of CSV or Excel formatted files.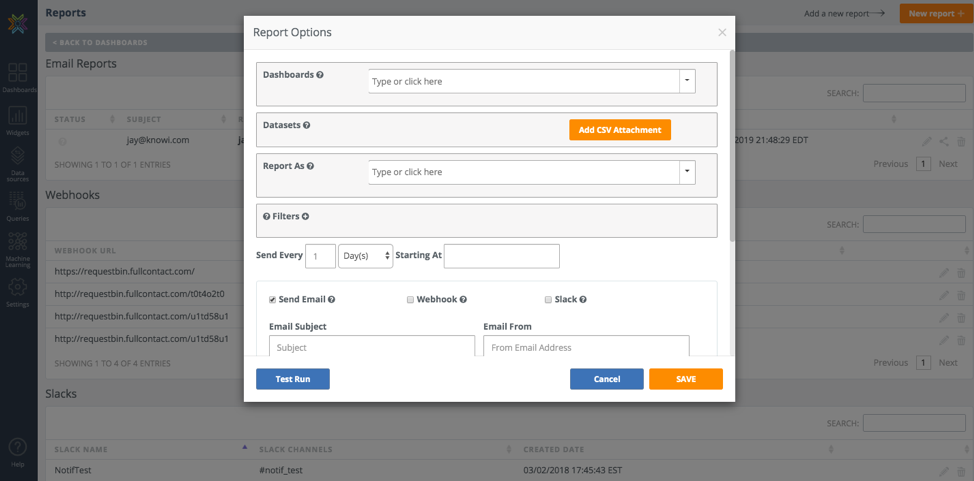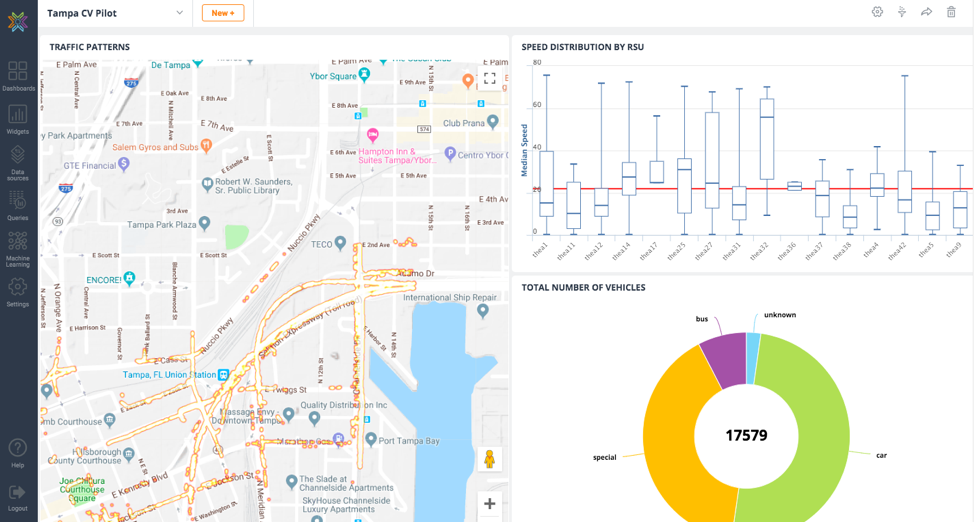 Optional Presentation Layer
One of the benefits of DaaS solutions is you can visualize the data in your favorite platform but maybe you don't have one or the one you have isn't great. No problem, we've got you covered. Knowi is a full stack analytics platform that includes over 30+ data visualizations and natural language BI capabilities that sit directly on top of our Data as a Service layer.

'